3D training involves helping you with practical tools you can take today to improve you and your team: 
Do you want your volunteers or workers...
• to have "buy-in" to your cause and culture and not be there out of obligation? 
• to do what you want them to do?
• to be the right person in the right position?
• to not overcommit to everything else so they put you last on the list? 
• to do their responsibility the time they are to do it and the way they are to do it?
• to not expect you to do what they could be doing?  
• to consider you a great leader to follow?
My coaching is about understanding you and your unique situation: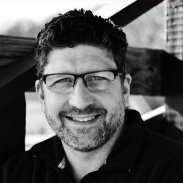 To think how you think, and understand your perspective. From this benchmark, I will place another perspective on top of yours – stretching and growing you to gently see a more empowering way.
As a certified John Maxwell coach, I can see what you are going through now and what is up ahead. Coaching is foreseeing, paving the way, coming alongside you while helping you achieve goals and overcome limiting paradigms.
• Group Coaching – Small setting onsite or via webinar and video technology
When I am working in a group setting – although it's not singular in nature – having the entire group's input in thinking magnifies the richness of the discussions and results in developing solutions that are above and beyond what any individual can create.
The cohesive bond that is formed empowers each person to develop the leader within and shine in a safe environment that nurtures the group as a whole. It is an experience unlike any other and follows the same premise as an academic think tank.
• Individual Coaching – One on one private and confidential coaching
When I am working with you one-on-one, it is my highest objective to help you reach your purpose, vision and goals by working through proven processes specific to your needs. Together, we will create a strategic, powerful plan for you to gain clarity through a weekly process including, interaction and accountability.
What are you doing to invest in yourself so you can be better at helping others?

Is the reason your organization is not all it could be because of you? 
My dream is to help you accomplish yours!
As a John Maxwell Certified Coach, Teacher, Trainer and Speaker, I can offer you workshops, seminars, keynote speaking, and coaching, aiding your personal and professional growth through study and practical application of John's proven leadership methods.
Working together, I will move you and/or your team or organization in the desired direction to reach your goals.
Sascha Brown - A great physcian
"I just told my mom that out of all the things she's done for me or bought me (which is a lot), buying me 6 months coaching with you has been the best money she has ever spent! Thank you for everything!"
Janet Gremaud - A little out take humor from a manager
Seriously, I love this powerful leader. In a difficult market, she took her store to the top 10% in the company. She is now dreaming about how she can use her super powers for good after retirement. 
Christian Simpson - Mentor with the John Maxwell Team
Christian quit his job to making three figures with John Maxwell in just a few short years.
I wanted to learn how he did it.    
A few of the organizations I have helped: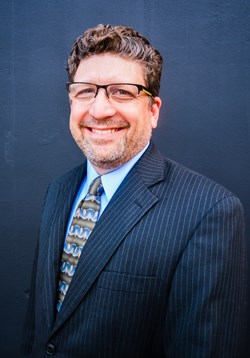 "I help you think into better results for you life and organization...and I guarantee it."
"What are your top goals? What is the single greatest challenge keeping you from accomplishing your goal right now? What separates the highly successful from the average is they invest in themselves and not in thier business. They have a coach, a mentor, and a mastermind group."